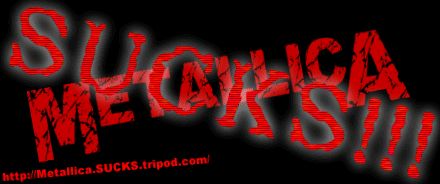 ---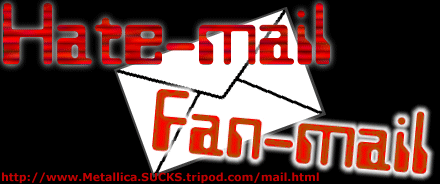 ---



Just a little animation I made myself to show how much Lars Ulrich (drummer for Metallica) SUCKS for trying to sue Napster (the best MP3 program in the world).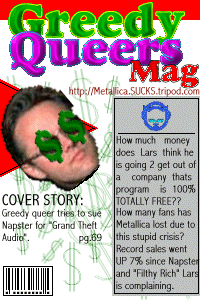 Push freedom of speech (1st ammendment) to the limit!!!
Hillarious Flash Videos
videos are not actually in black and white

Flash animation I made!!!
PLEASE WATCH

Cool Anti Metallica Links
generationsbeyond.com
Kmflu.com
Napsterwear.com
KillMetallica.com
BoycottMetallica.org
BoycottMetallica.com
PayLarsToShutUp.com
MetalicaIsGreedy.com
MetallicaBlows.com
NapsterOfPuppets.com
ScrewLars.com
MetallicaSucks.com
ProNapster.com
FuckYouLars.com
ILoveNapster.i85.net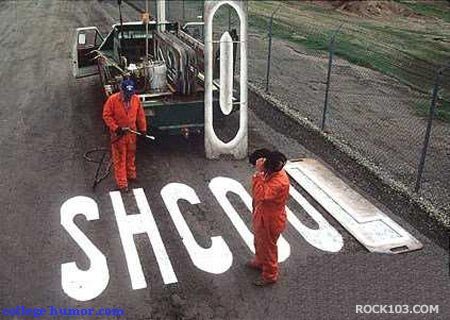 Week1 | Week2 | Week3 | Week4 | Week5 | Week6 | Week7 | Week8 | Week9
Questions or comments about the pic? Wanna request a pic be posted? Send it here.
Then e-mail me at: SlipKnot_4_20@hotmail.com