While i was at my girlfriend's house lastnight we were looking at some pictures and she showed me this one and said "see this is why i don't like santa clause". I said "why?" and she said "LOOK AT HIS HAND". When i saw it I said "OH MY GOD!!!" i couldn't stop laughing even tho it is sick. i asked her if i could take it home and put it on the baitshop and she said yea as long as i brought it back.
http://www.xsunderground.com/dcforum/DCForumID1/3690.html
My GF is the little girl to the right looking up at santa. The older girl on his lap is her sister. And the little boy with the frightened look (being violated) is her little brother. He's really got a grip there doesn't he? He's diggin' them "Clause" in...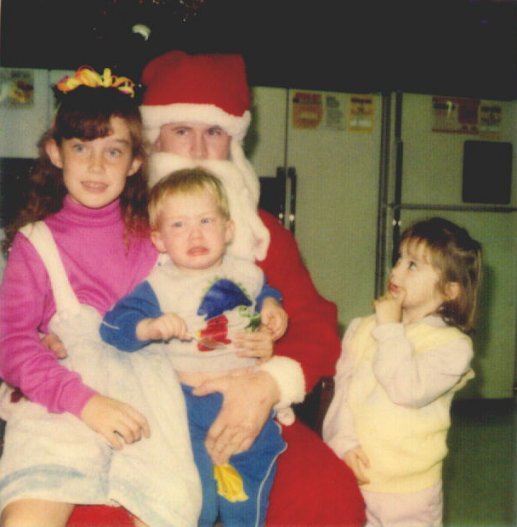 Week1 | Week2 | Week3 | Week4 | Week5 | Week6 | Week7 | Week8 | Week9
Questions or comments about the pic? Wanna request a pic be posted? Send it here.
Then e-mail me at: SlipKnot_4_20@hotmail.com